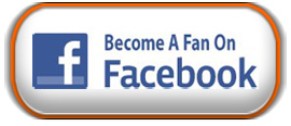 Pay with PayPal
Email Reading

Phone Reading

Chat Reading
Soulmate &
Twinflame
Information
Psychic abilities
Spiritual Talents
Psychic readers
Psychic readers
Links
Feedback
Horoscopes
About Soulmate Reader
Experience a Professional and Accurate Psychic Reading
Truthful, Spiritually - Based answers
Updated 1-15-2015
Born under the intuitive sign of Scorpio (The sign of spirituality), I'm blessed with spiritual gifts and
visionary abilities, above those that only merely use intuitions I've discovered I was clairvoyant when I was 5.


I've always had a curiosity of the mysteries with the paranormal and spirituality, my specialty is
Love Relationships, Soulmate and Spiritual Connections.

I'm Empathic, I'm able to channel into your loved ones energy, heart, spirit and finding the truth of feelings,
intentions along with fears. this spiritual gift allows me to help you through the hard times you may be
going through, and avoid negativity ahead, brought on by bad decisions.

A Soulmate energy reading will tap into your relationship situation, allowing you to make the
right choices and set you on your path.
My goal is to guide you heal the most difficult aspects of your spiritual path,
freeing you to manifest a life of the most positive and empowering life.

I'm a true spiritualist who really cares, you have the power of Choices through a spiritual energy reading.
You will find your true identity, Know who you really are & how others perceive you.
Using the my Spiritual gift, along with Tarot & Crystals only as spiritual tools to reveal deeper
Into the clairvoyant visions that Manifest as feelings, Images and words

Crystal Energy: Tuning into your Spirit Guides, Get a more clearer direction in love relationships,
soulmate/twinflames connections, Getting more clarity concerning important life decisions.
Explore personal growth and energy balancing through the use of spirit guides and divination,
by opening the realms to the future associated with karma,
This will help unlock the mysteries and finding a solution to avoid the obstacles in your life.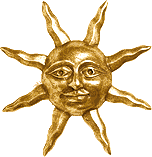 I have been a Psychic Spiritualist for over 32 years.
I have been guiding many people through my Spirit guides from all over the World.
I will reveal to you the secrets of Your life, and mysteries of the untold.
Helping you achieve your goals for success And ways to improve your destiny To perfecting your Karma to eternal happiness.
I Channel deep into the heart of your situation and with my spirit guides, I'm able to tune into the base of your relationship and find a solution to the heart of the matter to correct and give you Total clarity with your soul connection, giving you an accurate love reading.